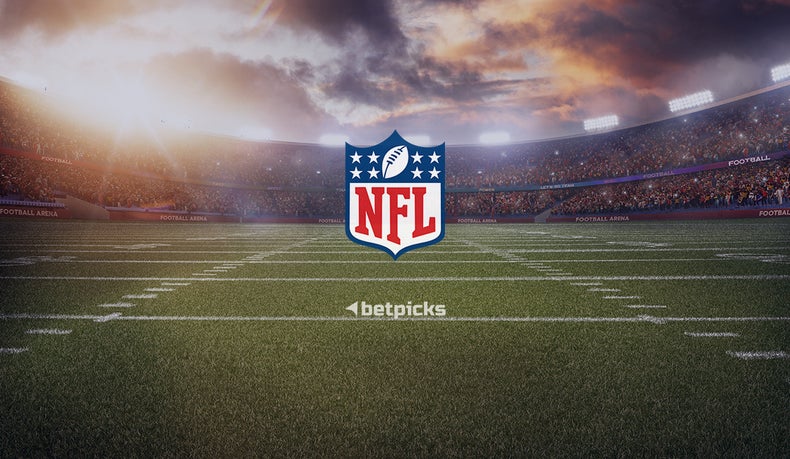 |
What is NFL Parlay Betting?
NFL Parlay betting has become one of the most popular gambling activities among sports fans. Parlays are a combination of multiple wagers on one bet slip and have a higher payout than regular bets. Each game pick in a parlay is referred to as the leg, so a four-leg parlay combines four bets across four games.
Single-game parlays let you combine different types of wagers from only one game. For example, you could combine a moneyline, point spread, and an over/under bet from the same game into one parlay bet.
With parlay bets, the odds of each game are multiplied together, so you have more considerable payout odds than standard betting types. For this reason, parlays are also known as accumulators or acca.
Although parlays have higher payouts, they are more challenging to win because every leg of your parlay bet has to win for your parlay to win. If even one bet loses, then you lose your parlay. What attracts people to parlay betting the most is that it gives you the chance to win a big payout for a relatively small stake.
How to Bet on an NFL parlay
Nearly every online sports betting site offers NFL betting markets and allows you to create NFL parlay bets. To place an NFL parlay bet, you need to first go to your favorite online sportsbook and navigate to the football/NFL betting market available at your chosen sportsbook. Most sites allow you to select the bets you want to be added to your parlay. You can view which bets you have selected on the side of your bet slip along with all the odds as singles and parlays. You can also view your potential payout for the parlay on your bet slip.
NFL Moneyline Parlays
Moneylines are some of the most common and simple betting types, which make it a popular choice for parlay betting. A moneyline parlay is when you pick multiple moneyline bets from different games to create an accumulator. In case you didn't already know, moneylines refer to betting on whether or not your team will win the game. Below is a table with an example of a three-leg moneyline parlay.
| | |
| --- | --- |
| Games | Odds |
| KC Chiefs to win against CLE Browns | -270 |
| TB Buccaneers to win against DAL Cowboys | -310 |
| GB Packers to win against NO Saints | -150 |
| Total Odds | 9.20 |
| Three-leg Parlay Odds | +220 |
| Total Stake | $100 |
| Potential Profit | $202 |
NFL Point Spread Parlays
Point spread parlays are made up of only point spread bets. Point spread bets are when you bet on how many points a specific team will win by. For example, you could bet that the Green Bay Packers will win their next game by four or more points.
NFL Over/Under Parlays
Over/under parlays consist of multiple over/under bets. An over/under bet is when you bet on whether the total point spread will be over or under the projected point total.
Parlay Odds
Many sports bettors enjoy parlay betting because the odds for bigger payouts increase. The exciting thing about parlays is that the odds of the legs are multiplied together and multiplied by your wager. This means that the bets you select for your parlay directly affect your parlay odds. The more legs that there are on your parlay, the harder it is to win, but the payout can be huge if you do win.
Best Parlay Betting Markets
Since the online sportsbook industry is so large, it can be challenging to determine which sportsbooks are the best for your needs. When it comes to Parlay betting markets, a few sportsbooks stand out as the best. FanDuel, DraftKings, BetMGM, Tipico, and PointsBet all offer some of the best NFL parlay betting markets. You can easily find betting markets for every upcoming NFL game and even NCAA Football games. Common betting markets for NFL games offer point spread bets, over/under bets, and moneylines. These sportsbooks also typically offer parlay booster bonuses to make your experience more exciting.
NFL Parlay Betting Tips and Strategies
Parlay bets can be exciting if you know what you are doing, but they can be overwhelming if you are new to them. Parlays allow you to create a completely unique wager by combining whatever bets you are interested in. With the near-infinite amount of combinations you can choose to make a parlay bet, it's essential to know the best strategies for winning.
When making parlay bets, the best tip you can follow is to keep the parlays small. The larger your parlay is, the lower the odds are that you will win. Sticking with two to three parlay picks is the way to go.
Another common tactic is known as "hedging", which is when you hedge a parlay pick with a bet on the opposite side. This way you are guaranteed to make a profit since you bet on both sides of the coin. A good time to hedge a parlay pick is when you are on your last game and waiting on only that pick to determine whether your parlay pays out or not.
How to build a parlay betting strategy
If you plan on making a lot of parlay bets, then you obviously want to win some. Building a parlay betting strategy is essential for making educated game predictions. Before creating a parlay, I like to check out upcoming matches and see what other people are saying about the match ups. The next step in a good parlay betting strategy is all about the odds. You'll want to find out which sportsbook is offering the best odds for your chosen teams. Lastly, keep things simple. Parlays that combine more than four wagers decrease your chances of winning, so keeping your parlays small is better.
When it comes to building your own parlay betting strategy, it's entirely up to you which tips you choose to follow. Remember that no strategy can ever guarantee you to win a parlay bet. With this in mind, we prefer to follow our favorite teams and bet on the ones with the best odds. Sometimes knowing the team players and how they usually work together can provide some knowledge for placing parlay bets. By primarily betting on teams you regularly follow, you can set yourself up for better-educated gambles. Overall, parlay bets are meant to make your betting experience more exciting, so focus on teams you'll enjoy watching even if you lose your parlay bet.
NFL Parlay Calculator
Knowing your parlay odds and potential profits is essential for making informed gambles. If these stats are not automatically shown on your parlay bet slip, then don't worry they're easy to calculate. To calculate your parlay odds, take the decimal odds of each leg of your parlay and multiply them together. The decimal value you get is your parlay odds but represented in decimal odds format, not American odds format.
Calculating parlay odds using American odds are a bit more complicated. Luckily there is an abundance of parlay calculators available on the internet that you can use to find out your parlay odds and possible profits.
NFL Same Game parlay
Same Game Parlays (SGP) are a type of parlay that lets you combine multiple bets from just one game. For example, you might combine a moneyline, point spread, and an over/under bet from the same game into a three-leg parlay. SGPs are a great way to get better odds on one game instead of placing a single bet.
FAQs
Can I parlay different bet types?
Yes, you can combine bet types like moneylines, player props, point spread, and over/unders in one parlay.
Can I parlay NFL prop bets?
Yes, player props are valid betting types to add to your NFL parlays picks. Some sportsbooks might not offer prop bets, so check with your sportsbook to confirm.
How much can I win from a three-leg parlay?
The typical odds for winning a three-leg parlay are six to one. This means you can win $6 for every $1 you wager. If you wager $100, then you can get a payout of $700.
How do I bet parlays online?
You can bet parlays online with most sportsbooks. Be sure to check betting requirements for the sportsbook you choose.
What is a standard NFL parlay?
Standard NFL parlays involve two to three legs that are made up of point spread or over/under bets and payout at +260 odds.
Parlays are a great way to spice up your sports entertainment experience. By following your favorite sports experts, you can be sure to place the best bets. The appealing part about parlay bets is that they offer you a chance to win a significant profit for a small wager.
Kevin Luna is passionate about sports and specializes in the NBA and NFL. He provides useful information for online sports bettors, and casual fans looking for quality content. Although he lives in Toronto, he's more of a Celtics guy than a Raptors fan, but he still roots for the home team too